When you shop with Purpose, you're shopping to change lives! A percentage of every sale is donated to Atlas Free to fight human trafficking and we offer over 20 brands that are created by survivors of trafficking and social injustice around the world. We love providing you with a fun and personalized shopping experience online and in-stores! Take your experience to the next level with personal styling sessions and private styling parties!
We style so you can change lives.
"I never imagined a love for shopping and style would become a platform to change so many lives."
-Christie Johnson
Founder/CEO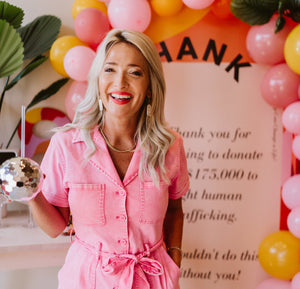 Meet your new styling hype squad.
"Since a friend introduced me to Purpose, I don't go anywhere else. Not only does my stylist make it fun, but she pulls so many things for me that I would never pull for myself. I really feel like she's helped me find my style. Even when I go here by myself, I feel like I'm shopping with my girlfriends because the stylists are like your hype squad and make the experience so fun!" -Ellyn